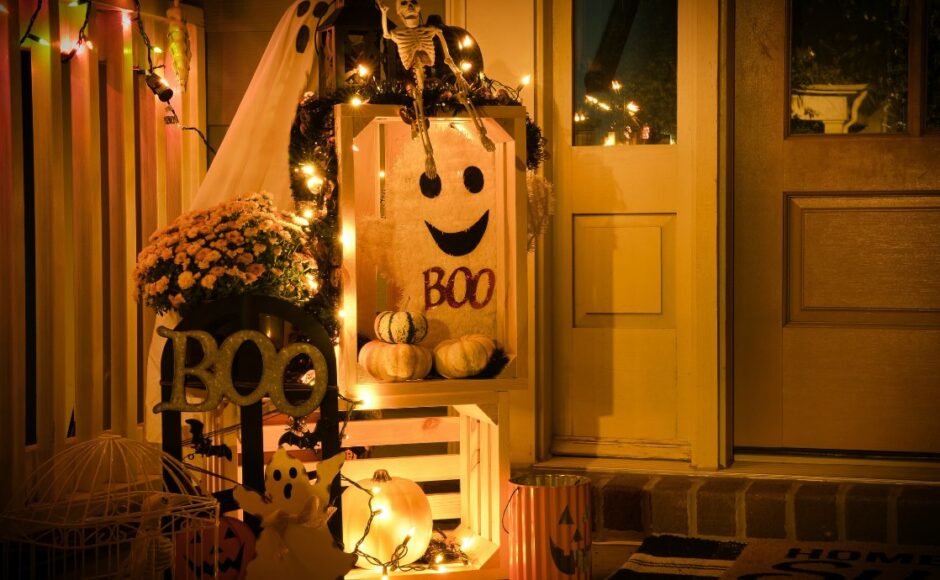 What's Respectful this Halloween? – BahaiTeachings.org
Typically this time of year children, youth and families conjure up the most creative, elaborate and oftentimes scary costumes for Halloween.
Walking around our neighborhood on all hallows eve has been an entertaining cultural experience for me over the years. Many friends are often surprised when I tell them that growing up in Australia we didn't really have Halloween. I remember the odd child showing up at our door, asking for candy dressed in costume, but this was often met with confusion, handing over a granola bar instead, simply because I had no idea what was going on. Halloween is not a common tradition in Australian culture. Also, it's spring in October, the least spooky season of the year.
What is Halloween?
Halloween is celebrated annually on October 31, and begins a three day observance called Allhallowtide, a time dedicated to remembering the dead rooted in Western Christian practices. It is widely believed that many of today's Halloween traditions originated in the ancient Gaelic harvest festival Samhain, which has Celtic and pagan roots as an end-of-season harvest celebration. Some of these inherited traditions today include trick-or-treating in disguise, pumpkin carving, bonfires, apple bobbing, visiting haunted attractions, and dressing up in costume.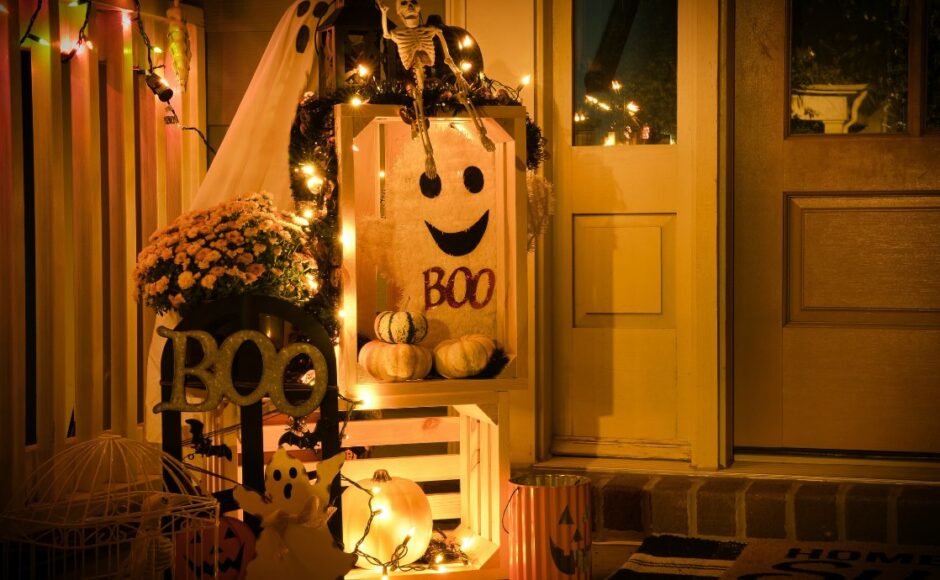 Cultural Appropriation on Halloween
Earlier this week, I asked a junior youth group I work with what they'll be dressing up as this coming Halloween. Most of the youth had pretty detailed plans and were excited to share them, but one member shied away from the conversation. She later told me her mother had mentioned that her costume might be disrespectful or offensive to a specific culture. So this youth went back to the drawing board, trying to think of what last-minute costume she could craft less than a week before the festivities. I felt for her, but was also really impressed by her and her mother's heightened awareness and perception.  
Over the years we've heard a lot about what sort of costumes are considered respectful or disrespectful to people of different faiths, genders, cultural groups, political views and ethnic minorities, and it naturally got me thinking: what do the Baha'i writings have to say about this?
Do Baha'is Celebrate Halloween?
Without exploring the nuances of cultural appropriation vs. appreciation, or culture vs. costume, I want to focus this essay on what respectful appreciation and representation might look like, from the perspective of the Baha'i faith, particularly when participating in festive or traditional events. If the goal of the Baha'i Faith involves uniting the human race by applying the Baha'i teachings, how does one do so through costume?
In fact, do Baha'i's celebrate Halloween at all? From my own personal findings, there is no distinct rule about taking part in such festivities, however, the Universal House of Justice does give Baha'is clear and relevant parameters if we choose to participate in cultural or traditional activities:
Baha'is should obviously be encouraged to preserve their inherited cultural identities, as long as the activities involved do not contravene the principles of the Faith. The perpetuation of such cultural characteristics is an expression of unity in diversity. Although most of these festive celebrations have no doubt stemmed from religious rituals in bygone ages, the believers should not be deterred from participating in those in which, over the course of time, the religious meaning has given way to purely culturally oriented practices. – The Universal House of Justice, to a National Spiritual Assembly, 26 May 1982.
In another letter, the Universal House of Justice shared that Baha'u'llah has left it up to us to determine the elements of diversity we want to maintain, which are "pleasing in God's sight:"
… what Baha'u'llah has done for us all is to provide a standard by which to determine what is pleasing in God's sight, thereby freeing us to maintain those elements of diversity which are unique to our different cultures. The adoption of this divine standard enables each people to be confident in the permissibility of what it can retain from its past. – 23 June 1995.
So despite the fact that Halloween is "purely a culturally oriented practice," Baha'is are neither encouraged nor discouraged to participate. Like many of the Baha'i teachings, the course of action is left to the individual's own conscience, and many Baha'is do celebrate Halloween as a result.
How do we then participate in an age-old Western tradition like Halloween respectfully, while upholding Baha'u'llah's "divine standard?"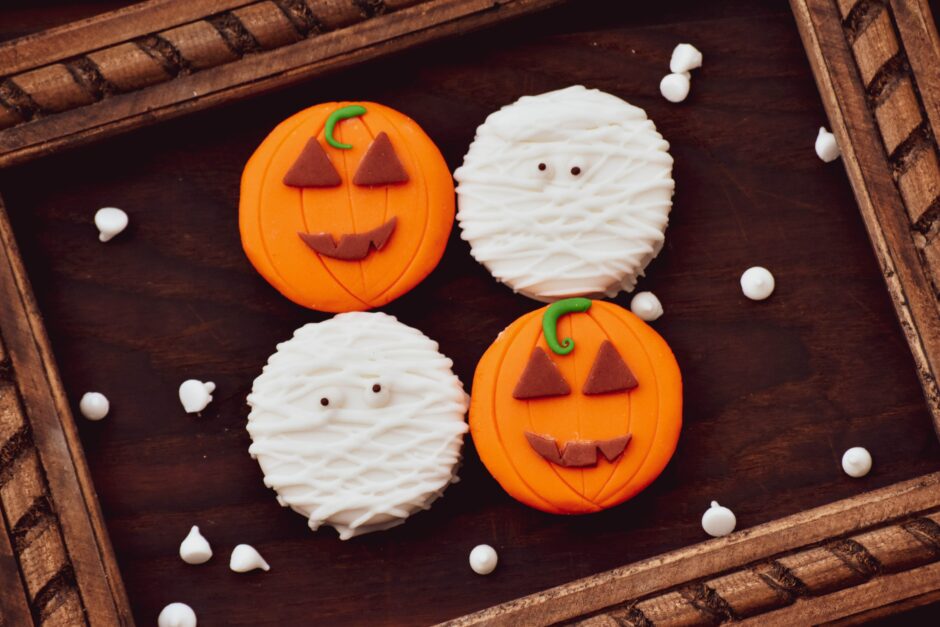 Upholding a Divine Standard—Respectfully
Abdu'l-Baha elaborated on the role that religion plays in establishing unity and universal brotherhood, by promoting the equality of genders, economic prosperity for all, universal education and the dissemination of knowledge, and putting an end to any remnant of religious, racial, political, patriotic, and economic prejudice:
For every era hath a spirit; the spirit of this illumined era lieth in the teachings of Baha'u'llah. For these lay the foundation of the oneness of the world of humanity and promulgate universal brotherhood. They are founded upon the unity of science and religion and upon investigation of truth. They uphold the principle that religion must be the cause of amity, union and harmony among men. They establish the equality of both sexes and propound economic principles which are for the happiness of individuals. They diffuse universal education, that every soul may as much as possible have a share of knowledge. They abrogate and nullify religious, racial, political, patriotic and economic prejudices and the like. Those teachings that are scattered throughout the Epistles and Tablets are the cause of the illumination and the life of the world of humanity. – Selections from the Writings of Abdu'l-Baha, p. 115.
By considering our intentions for the establishment of the oneness of humankind, we can also take into account how these ambitions impact our relationships with minority groups, our knowledge and understanding of their history, the sensitivities surrounding their cultural, ceremonial practices and traditions, and ways to address the underlying systemic issues that act as perpetuating barriers for their advancement in society today:
The fundamental principle of the oneness of mankind, and the aim of the Faith to promote unity in diversity, underlie the Baha'i approach to indigenous peoples. Their rights are inseparable from human rights for all, and the Baha'i Faith upholds the right of indigenous peoples to develop and take pride in their own identity, culture and language. Great importance is attached to teaching the Faith to the indigenous populations in a country, more especially since they have so often been neglected or downtrodden by other segments of society …

A unique feature of the Baha'i Administrative Order is the manner in which it enables all the diverse elements of the Baha'i community, drawn from a variety of ethnic, racial, cultural and educational backgrounds, to work together in a mutually supportive and spiritually beneficial manner. – The Universal House of Justice, to an individual Baha'i, 25 July 1995.
As promoters of the oneness of humanity, Baha'is must also consider our assumptions about those who live in an economic, political or geographic climate or locality different than ours, and to meet them as equals, recognizing and respecting their ancient stories, traditions and heritage:
To discriminate against any race, on the ground of its being socially backward, politically immature, and numerically in a minority, is a flagrant violation of the spirit that animates the Faith of Baha'u'llah. The consciousness of any division or cleavage in its ranks is alien to its very purpose, principles, and ideals. Once its members have fully recognized the claim of its Author, and, by identifying themselves with its Administrative Order, accepted unreservedly the principles and laws embodied in its teachings, every differentiation of class, creed, or color must automatically be obliterated, and never be allowed, under any pretext, and however great the pressure of events or of public opinion, to reassert itself. If any discrimination is at all to be tolerated, it should be a discrimination not against, but rather in favor of the minority, be it racial or otherwise. – Shoghi Effendi, The Advent of Divine Justice, pp. 35-36.
How will you promote unity and advocate for diversity with respect for others, while upholding Baha'u'llah's "divine standard" this coming Halloween—and on every other day of the year?
Source link